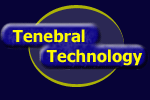 Product Features
Services
Programming:
Information

XML Content Management Dynamic Web Delivery
Web Delivery
The SPM Application Programming Interface (API) provides you with many different options for delivering your content directly from the XML Database Repository to your subscribers. There are many advantages of serving from one repository:
Information is immediately available to subscribers. No data conversion required to publish to web. No possibility that the data serving the web is different from the publishing database. Link management is integrated with authoring, not a post process add-on.
We provide many options for you to deliver dynamic data from the XML repository from simple HTML browser feeds through very complex custom subscriber applications: