By automating you can easily eliminate repetitive work:

Complicated workflows and workflows with print and online delivery benefits even more: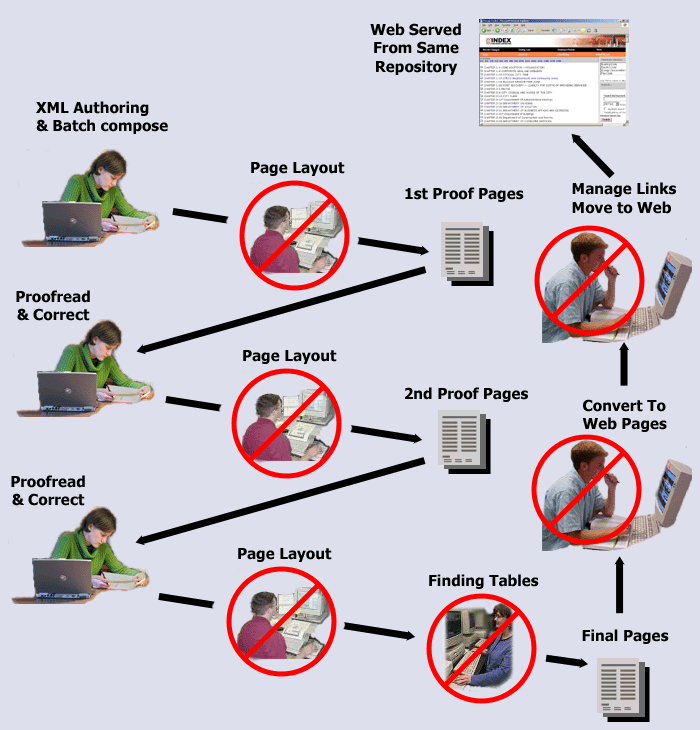 In addition, using XML to content tag allows the system to report on missing content during the authoring stage which can help eliminate some proofreading steps.
Serving the websites direct with XML completely eliminates the process of converting to HTML. Often this process fails or has quality control issues. This also allows the Author to view the web output during the content creation. This makes it much easier to get graphic components or tabular material integrated properly for both print and online.
Lastly, the system integrates link management into the authoring. The database keeps track of links and provides a consistent referencing method that insures links refer to database content no matter how it is edited or renamed. This helps eliminate the steps usually required at the end of the process to resolve broken links.