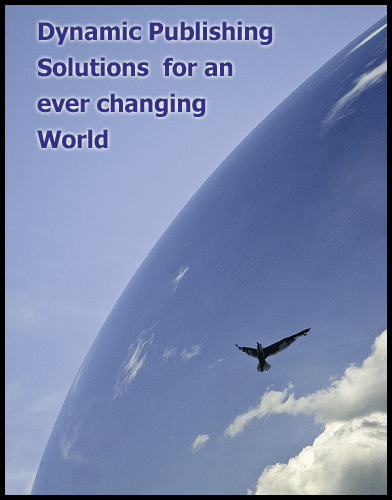 Products for Professional Publishers
Tenebral's SPM Enterprise Suite SPM has:

-XML database
-browser XML editor
-Web API
-Publishing tools
-Workflow tools
-Link management
-Administration tools
-Development tools. provides a comprehensive solution for your publishing needs. The SPM family of products are designed to manage complex XML data and the complete publishing process from initial authoring through repurposing and dynamic delivery for print and online.
Our implementation experts can jump start your project providing reduced Time to Market We help you...

eliminate unnesessary processes,

automate manual processes, and

Author XML and deliver to web from the same database without conversion and rapid Return on Investment. We provide immediate results with our expertese in Integration, Content and Workflow Analysis, Conversion, Output, Web Design, and Process Automation.
Powerful and Adaptable.
The architecture of the SPM Enterprise Suite was designed from the beginning to be highly scalable. You can start with little or no up front investment by using our cloud computing solutions or your own single server system. Easily add servers or locations as your needs grow to many terabytes of data. Powerful centralized security, administration tools, and field proven API's for custom development Our experienced staff delivers rapid custom solutions or you can write your own custom interfaces using Ajax, Javascript, C/C++, Java, Perl, Shell, and ColdFusion maximizes your capabilities while preserving the integrity of your data.
Move beyond the limitations of multi-vendor solutions
Our proven multi-purpose content management solution eliminates the typical need for trying to integrate web content management with authoring content management and workflow from multiple vendors. Not only does this eliminate redundant (and out of sync) copies of the data, it makes it possible to provide your customers with instant access to approved changes. Redundant conversion, staging, and indexing for the web is eliminated.
The reliable choice when moving to advanced systems
Our out of the box solutions work the first time and every time. Many systems require extensive customization which includes untested integration coding unique to your site. Read our white papers on how customers have used our systems for advanced searching in online products, data reuse for directorys and multiple print publications, comprehensive link management, and structured authoring.